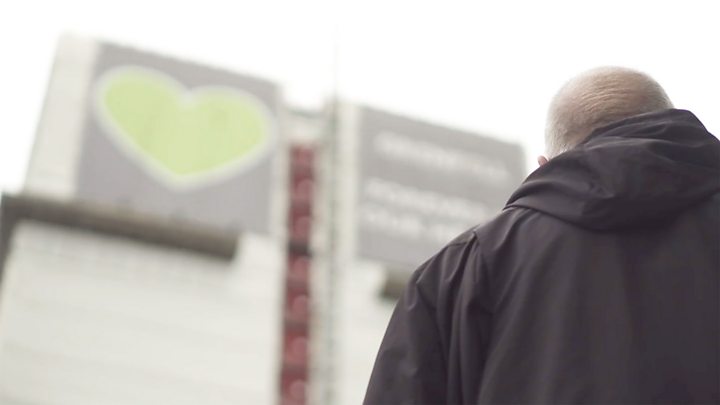 A survivors' group has welcomed a report on the Grenfell Tower fire as a "forensic examination" with "clear recommendations" that could save lives.
The report, published on Wednesday, followed the first phase of an inquiry, looking at what happened on the night of 14 June 2017, when 72 people died.
It was critical of the London Fire Brigade's response and said the tower did not meet building regulations.
The LFB said it was "disappointed" by some of the criticism of individuals.
The report condemned the LFB for "serious shortcomings" and systemic failures in its response to the fire.
Inquiry chairman Sir Martin Moore-Bick said the absence of a plan to evacuate the tower was a "major omission" by the LFB and more lives could have been saved had the "stay-put" policy been abandoned sooner.
Campaign group Grenfell United responded: "It is heartbreaking to read that more of our loved ones could have been saved that night if the building was evacuated earlier."
The group expressed concern at the report's finding that the LFB were "at risk of not learning the lessons from Grenfell", adding that firefighters were "let down by their training, procedures, equipment and leadership".
The senior leadership of the LFB "must face consequences for these failings if there is to be change", it said.
The report said evidence from London Fire Brigade Commissioner Dany Cotton that she would not have changed anything about the brigade's response was "insensitive".
Ms Cotton said many of the recommendations were welcome and would be "carefully considered".
She expressed her "deepest sorrow at not being able to save all those who died in the Grenfell Tower fire".
She added: "We welcome the chairman's recognition of the courage, commitment and bravery of firefighters on the night, but we are disappointed at some of the criticism of individual staff members who were placed in completely unprecedented circumstances and faced the most unimaginable conditions while trying to save the lives of others."
Other issues highlighted in the report included:
A lack of training in how to "recognise the need for an evacuation or how to organise one"
Incident commanders "of relatively junior rank" being unable to change strategy
Control room officers lacking training on when to advise callers to evacuate
An assumption that crews would reach callers, resulting in "assurances which were not well founded"
Communication between the control room and those on the ground being "improvised, uncertain and prone to error"
A lack of an organised way to share information within the control room, meaning officers had "no overall picture of the speed or pattern of fire spread"